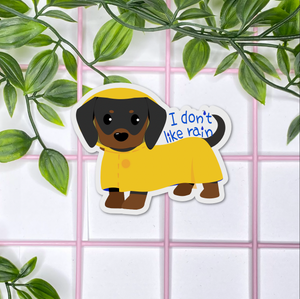 Durable adhesive vinyl - 3" gloss sticker size.

Vinyl stickers are a higher quality than paper ones, whilst they are not waterproof, they do offer a greater durability than paper stickers.

Designed to decorate laptops, planners and calendars, or other paper goods. These are not suitable for anything that comes in contact with water.

- All sticker illustrations are printed on high-quality glossy vinyl.

- Shipped in compostable or recycled packaging.

- Please note; Colours may vary from your computer screen to the actual product.