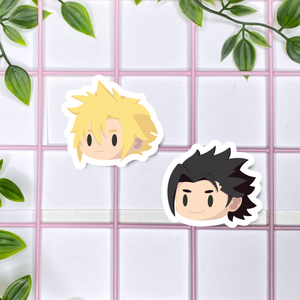 Durable adhesive vinyl - each sticker is 2.5 inches.
Vinyl stickers are a higher quality than paper ones, they are lightly waterproof and can be rubbed clean, they can not be washed in the dishwasher, washing machine or subjected to harsh weather.
These stickers are made to be used in planners and for indoor use. But accidents do happen! If you happen to spill some water on the stickers, they will not be ruined.
- All sticker illustrations are printed on high-quality glossy vinyl.
- Shipped in compostable or recycled packaging.
- Please note; Colours may vary from your computer screen to the actual product.